Touchbase™ is a communication device designed with the aim of providing assistive technology to the supportive housing sector.
We believe touchbase™ delivers genuine value to society, improving communication by providing the user with direct access to a support network.
Our professional call centre staff provide 24/7 support where required to ensure the safety and wellbeing of each tenant.
Core features:
Make & receive calls (to a pre-approved list of contacts)
Receive text messages
Send a simple "I'm fine" alert to social worker
Contact the emergency services
Speak directly to 24/7 support centre (Enabling Me and building maintenance issues if required)
Our customer services team operates a 24/7 call centre to ensure consistent technical support is available. In addition, building maintenance support services can be provided where required. 
Our team of qualified, DBS-checked electricians work around the UK to provide professional installation and maintenance services for every touchbase™ device.
Pricing
The cost of touchbase™ is 100% recoverable through housing benefit. Visit our pricing page for full details.
A Personalised Experience
Enabling Me boasts a team of industry experts that can provide professional advice on specific device configuration, in order to address issues and achieve goals for sensitive situations such as mental health, social isolation, domestic abuse, tenancy sustainment, self-security and a range of other pressing social issues.
Our team works alongside customers to contribute to the achievement of these goals, providing a practical, reliable solution that is much more cost effective than some of the present Government and Local Government initiatives.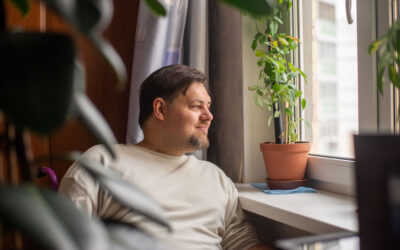 The COVID-19 pandemic has put a spotlight on mental health awareness and the importance of integrated health...
read more